Management Team
The management team provide expertise across the full range of property investment and management services, from acquisition, renovation, leasing and ongoing management.  The investment operations are overseen by Dixon Advisory USA, a related entity of the Responsible Entity, based in Manhattan, New York.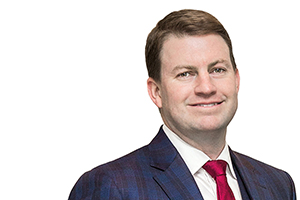 Alan Dixon
Chief Executive Officer, USA
Alan Dixon is Chief Executive Officer of Dixon Advisory USA, a leader in the US urban single-family home rental business. He was previously the Managing Director and CEO of Evans Dixon, a funds management and financial advisory firm established in February 2017 through the merger of Evans & Partners and Dixon Advisory. Evans Dixon has over $18 billion of assets under advice.
Alan joined Dixon Advisory in January 2001. Prior to joining Dixon Advisory, Alan worked in Chartered Accountancy and Investment Banking roles in Australia.
Alan is a Director of New Energy Solar Limited, an ASX listed infrastructure company focused on solar power generating assets. He holds a Bachelor of Commerce from the Australian National University and is a member of the Institute of Chartered Accountants in Australia.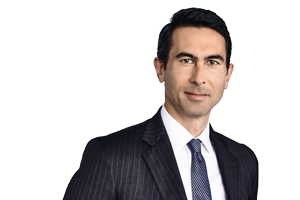 Alex MacLachlan
Managing Director & Head of Strategy
Alex joined Dixon Advisory in 2008 to lead the then newly formed Funds Management division. Alex focused the efforts of the Funds Management division on providing Dixon Advisory clients with access to asset classes and investment opportunities that would normally only be available to institutional investors. From funds under management of under $100 million at the time of his start, Alex has grown the Funds Management division to over $5 billion of funds under management today, with investments across residential and commercial property, fixed income, private equity, and listed equities and commodities.
In addition to his role as CEO of Funds Management, Alex also leads the strategy and growth of Dixon USA, a leading provider of urban single-family home rentals in the New York metropolitan area. Alex conceived the idea of establishing a business to acquire and manage homes in urban areas experiencing strong growth and gentrification in 2008. Between 2008 and 2010, Alex researched and developed the investment thesis and business model for what would become Dixon USA, and in late 2010, Dixon USA was launched. Today, Dixon USA manages assets of over $1 billion and is the largest Australian-listed property trust with a primary strategy of investing in US residential property.
During his career, Alex has developed strong relationships with investment professionals around the globe who provide significant economic and investment insights. This enables Alex to identify and execute unique investment opportunities and take a disciplined approach to investing.
His expertise is regularly called on by the media seeking comment on issues such as asset allocation and particular types of investments, and he contributes columns on those topics to the Financial Review. For Dixon Advisory, he presents on asset allocation, international markets (including Asia, resources and US property), income investments and general macroeconomic trends.
Prior to joining Dixon Advisory, Alex was an investment banker at UBS, where he rose to Head of Energy for Australasia. During his tenure in investment banking, Alex worked on more than $100 billion in mergers and acquisitions and capital markets transactions, advising some of the world's leading companies.
Alex has a Bachelor of Arts from Cornell University and a Masters of Business Administration from The Wharton School, University of Pennsylvania.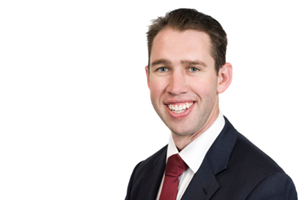 David Orr
Executive Director & COO
David Orr is an investment and property expert with over a decade of experience across US property investments and Australian Financial Services. As the Executive Director & Chief Operating Officer of Dixon USA, David is responsible for the strategic and operational direction of all US operations. This includes managing the $1.2 billion investment portfolio of townhomes (the largest in New York) and overseeing the construction division, Dixon Projects. David is responsible for Dixon USA's 15 business units, and works closely with each of the team leaders to drive business growth. David is responsible for managing relationships with investors, analysts, media and joint venture partners and is involved in capital market operations. David is also a founding partner and principal of Pure Properties, Dixon USA's residential and commercial real estate brokerage firm.
David joined the Evans Dixon Group in 2005 working in various roles across the Australian Investment Advisory and Corporate Finance teams. In 2008, David became Dixon Advisory's youngest Director when promoted to Head of Investment Advisory, Canberra. Two years later, David relocated to Sydney to head their Investment Team and took on a number of national responsibilities. During his time in Australia, David was responsible for building investment teams, training and mentoring staff, and negotiating debt transactions for the Australian Masters Corporate Bond & Yield Series. David has also developed strategies, processes and training programs for several firm-wide projects, including two hostile corporate actions, a number of legislative changes and staff and client engagement campaigns. Due to his world-wide reach, David regularly contributes to various global publications across his fields of expertise.
David graduated with a Bachelor of Laws and a Bachelor of Commerce from the Australian National University and earned his Graduate Diploma in Applied Finance and Investment from Kaplan Professional Australia. David is a member of the Stockbrokers Association of Australia, a Senior Fellow at the Financial Services Institute of Australia (FINSIA) and is a member of the Advisory Board of Rutgers University's Customer Experience Program.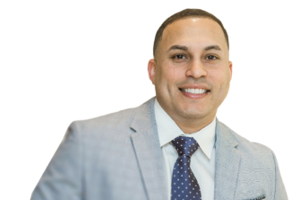 Ezequiel (Zeke) Ortiz
Executive Director
Zeke brings to the Fund 15 years of experience in Hudson County real estate. Through his career, Zeke has completed over $200 million of property transactions and 1000 appraisals of New Jersey property.
Zeke is responsible for the co-ordination and management of the acquisition and evaluation teams to ensure a highly streamlined process for the identification, evaluation and acquisition of Hudson County real estate for the Fund. Since joining the Fund, he has worked to provide a consistent and dependable set of methodology for the Acquisition team to achieve the highest quality results on a timely basis.
Additionally, Zeke has been vital to the growth and success of Dixon Projects. His leadership and expertise in residential client needs have been invaluable in determining the best renovation strategies to reinvigorate properties between tenants. Zeke is a mentor to his team of project and assistant project managers and regularly coaches' peers to maximize their potential.
Before joining the Fund, he held positions across valuations, sales, brokerage and construction. Zeke is a licensed New Jersey real estate Broker.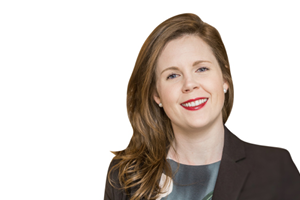 Laura Orr
Director, Leasing
As Director of Leasing, Laura has been the driving force behind the transformation of the leasing team from five people to a highly skilled team of over twenty. Previously serving as the Head of Dixon Advisory's Australian Property Team, Laura recognises the importance of positive client relationships and plays a pivotal role in creating operational efficiencies across all teams to ensure every tenant receives a premier end-to-end service.
Prior to moving to the U.S., Laura capitalised on her financial planning background and interest in the property market to create strategic financial plans, allowing individuals and families to secure their futures through property investment. Laura's experience across all aspects of property ownership from financial strategy through asset selection and ongoing management has been pivotal in helping to expand and streamline the Fund's internal operations, in addition to the portfolio of available properties. Her experience goes beyond the office, with personal residential and commercial property investments across Australia and the U.S.
Laura is a licensed realtor in Australia and the U.S. and has a Bachelor of Economics, majoring in Finance and Economics, from Sydney University. She also holds a Graduate Diploma of Financial Planning from Kaplan Professional, Australia.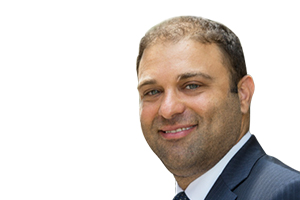 Brian Disler
Head of Legal & Government Relations
As Head of Legal & Government Relations at Dixon Advisory USA, Brian is responsible for advising senior management on legal issues related to property management, leasing, construction, land use, and landlord/tenant relationships. Brian also manages the day-to-day legal affairs of the company and supervises outside counsel.
Previously, Brian practiced at a large New York metropolitan law firm in their Real Estate Practice Group where he represented large corporations in various real estate-related matters including complex litigation, tax appeals, land use, and foreclosures. The culmination of these experiences perfectly positioned Brian to seamlessly transition into his role with Dixon Advisory.
Brian received a Bachelor of Arts from the University of Pennsylvania, where he graduated cum laude, and a Juris Doctor from Brooklyn Law School, where he was a Richardson Scholar. Brian is admitted to practice in both Federal Court and State Court in New York and New Jersey. In his free time, Brian cheers on his favorite team, the New York Giants, and aims to catch a game or two each year. He also enjoys golf and skiing, having gone so far as to name his dog Mogul, after a well-known obstacle on the slopes.
Directors of the Investment Manager
The Investment Manager (URF Investment Management Pty Limited) is responsible for managing the assets of the Fund.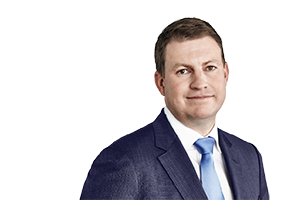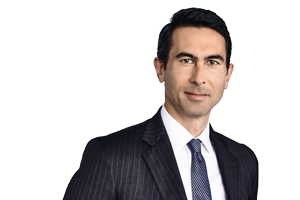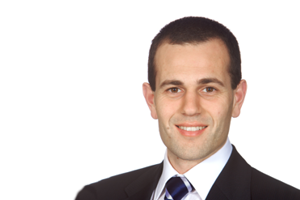 Phillip Lois joined Dixon Advisory in 2010 and is currently the Deputy Chief Financial Officer of Evans Dixon Group.
One of Phillip's key focuses throughout his time at Dixon Advisory has been the management of the US Masters Residential Property Fund. Phillip was previously the Chief Financial Officer of the US Masters Residential Property Fund, a role which he held from 2011 to 2015. During this time, Phillip was responsible for the all the finance functions of the US Masters Residential Property Fund, ensuring that the fund's financial controls, reporting and management processes were of the highest standard. Phillip was also responsible for managing numerous key external relationships such as banking, insurance and debt financing and was instrumental in overseeing the Fund's growth from initially A$70m in assets to almost A$1bn in assets today. Phillip brings an in depth understanding of the Fund's strategy, operations and processes to the board of the Investment Manager.
Prior to joining Dixon Advisory, Phillip was an investment banker at UBS AG in the natural resources sector, where he worked with many of Australia's and the world's leading natural resources companies, advising and executing on mergers and acquisitions and capital markets transactions.
Phillip holds a Bachelor of Commerce majoring in accounting and finance and a Bachelor of Chemical Engineering from the University of Sydney.
Directors of the Responsible Entity
The Responsible Entity is responsible for the overall operation of the Fund including the determination of its strategic direction with the aim of increasing Unitholder wealth through the performance of the Fund.
Walsh & Company Investments Limited is the Responsible Entity of the Fund and is a wholly owned subsidiary of Walsh & Company Group Pty Limited, a member of the Evans Dixon Group.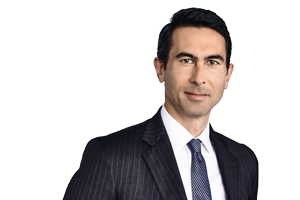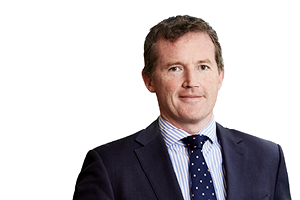 Warwick is currently a Director of the Responsible Entity for US Select Private Opportunities Fund I, II & III, Emerging Markets Masters Fund, Fort Street Real Estate Capital Fund I, II & III, US Masters Residential Property Fund, Evans & Partners Global Disruption Fund and New Energy Solar Fund.
Warwick is also a Director of Australian Masters Yield Fund No 4 Limited and Australian Masters Yield Fund No 5 Limited.
Warwick is Head of Finance at Walsh & Company. Before joining Walsh & Company, Warwick worked in chartered accounting firms specialising in turnaround and restructuring. Warwick started his career with KPMG, working in their Canberra, Sydney and London offices – and has undertaken a range of complex restructuring and insolvency engagements across Europe, UK and Australia, for a range of Australian, UK, European and USA banks.
Warwick has worked with companies and lenders to develop and implement strategic business options, provide advice in relation to continuous disclosure requirements, develop cash forecasting training for national firms, and lectured on cash management. Among his former roles, Warwick worked on the initial stages of the HIH insolvency – as part of the key management group tasked with the wind-down of the global estate.
Warwick has a Bachelor of Economics and Bachelor of Commerce from Australian National University and is a Chartered Accountant.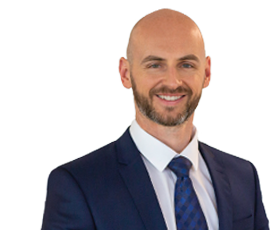 Mike has extensive experience across a broad range of corporate, commercial and private client sectors. His core practice areas involve the provision of advice and transactional expertise in relation to new and existing retail financial products and the regulatory framework within which they operate, as well as debt and equity financing, intellectual property, and film and television media law among others., Mike has previously worked in private practice, public sector and in-house roles in Australia, New Zealand and the United Kingdom, acting across multiple industries for a variety of clients, including high-net-worth individuals, banks and financial institutions, as well as numerous listed and unlisted corporate entities.
Mike is also a director with Barnett Law, a Sydney-based financial services law firm, and is admitted as a solicitor of the Supreme Court of NSW. He has a Bachelor of Laws from the University of Otago.